Professional Camera Support Equipment
Since our inception in 1944, we have designed, manufactured, and installed broadcast solutions customized to our customers' every need. We maintain this policy today with unwavering dedication. We are proud to say Shotoku's products and services speak for themselves.
Introducing the SX200 and SX260
We at Shotoku have been producing high-end camera support equipment for leading broadcasters for 75 years. Of course, the deepest foundations of our business lie in the humble tripod without which we would not be here today. We are proud and excited to be able to continue to innovate on the performance of what we consider the most essential piece of production equipment in order to provide the world's most talented teams with nothing but the best.
The latest additions to our family of tripods are the SX200 and SX260 heads for ENG and EFP use. Our clients said "lighter", "tougher", and "more reliable" so we completely redesigned our drag interface, introduced a magnesium alloy body, and added unique features such as a mechanical balance indicator never before seen in our lineup. Every detail — eg. position, shape, tactile feel — was carefully examined, fiercely debated, and rigorously tested in our labs in Japan. It is the newest iteration of our promise of exceptional quality and world-class customer support, a concept that has led us to remain successful to this day.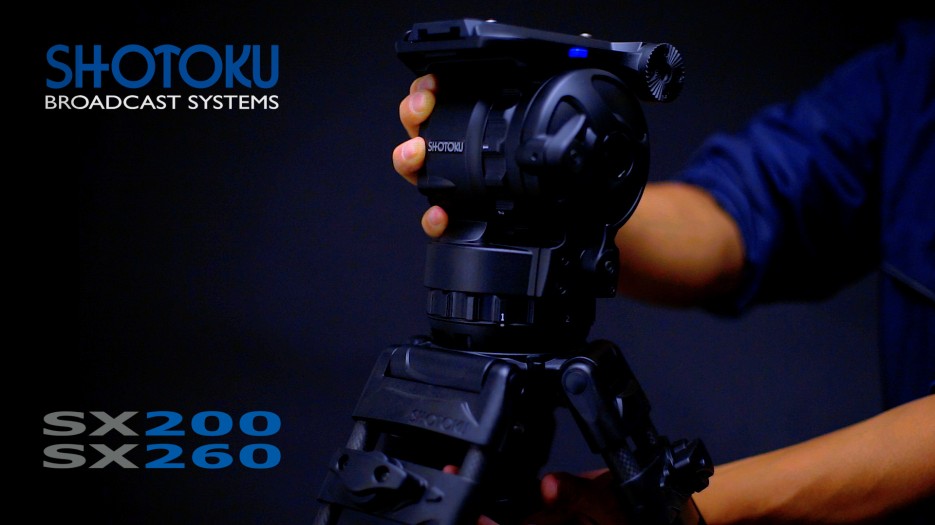 Support 360, Choose your point of view